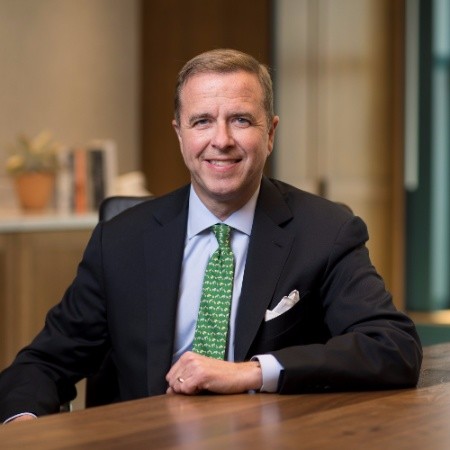 Kevin Prokop
Co-Founder, Rockbridge Growth Equity
---
Kevin co-founded Rockbridge Growth Equity, LLC in 2007. Kevin sits on the Board of Directors of several Rockbridge portfolio companies including Northcentral University, Protect America, Connect America, ABUV Media, Kings III Emergency Communications and GSTV.
Kevin was Managing Director at Questor Partners Fund, a $1.1 billion private equity firm. Prior to Questor, Kevin was an engagement manager with McKinsey & Co.
Kevin is Vice Chairman of New Detroit and is actively involved in Detroit Renaissance's "Road to Renaissance" effort. He currently sits on the Board of Directors of the Citizens Research Council, a non-partisan public policy research organization. In 2007, Kevin was appointed by Michigan's State Legislature to be Co-Chairman of the State of Michigan's Commission on Governmental Efficiency, a private sector commission established to make recommendations to address the state's fiscal health.
Kevin received Buyouts magazine's "Turnaround of the Year" award in 2006, which is presented annually to the private equity sponsor who engineered the year's most dramatic turnaround. Kevin was also named to the "40 under 40" list in Crain's Detroit Business in 2006. Kevin is a frequent speaker and panelist at conferences on private equity and has spoken at the Massachusetts Institute of Technology (MIT) and the University of Pennsylvania's Wharton School. He has also written numerous articles on business strategy, private equity and public policy issues and was recently published in The Journal of Private Equity and in a book edited by Harvard Business School's Robert Kaplan.
Kevin previously served on the Board of Directors of One Reverse Mortgage, Account Now, One on One Marketing, Purchasing Power and Triad Retail Media.
Kevin earned his Master of Business Administration from the University of Chicago, where he graduated summa cum laude and first in his class with a perfect grade point average. He also earned a Bachelor of Business Administration from Georgetown University, where he graduated with distinction.